With soul
by Philippe
Starck.
Like us, a restless mind, sometimes misunderstood, full of contrasts and nuances, of earth and gold, of light and night, from the most traditional to the most surprising. That's why we liked him so much.
Philippe Starck is responsible for giving our Teatro Eslava a new soul, for impregnating every corner with his unmistakable surreal and timeless style, a blend of our authentic roots and the sophistication of an unforgettable experience.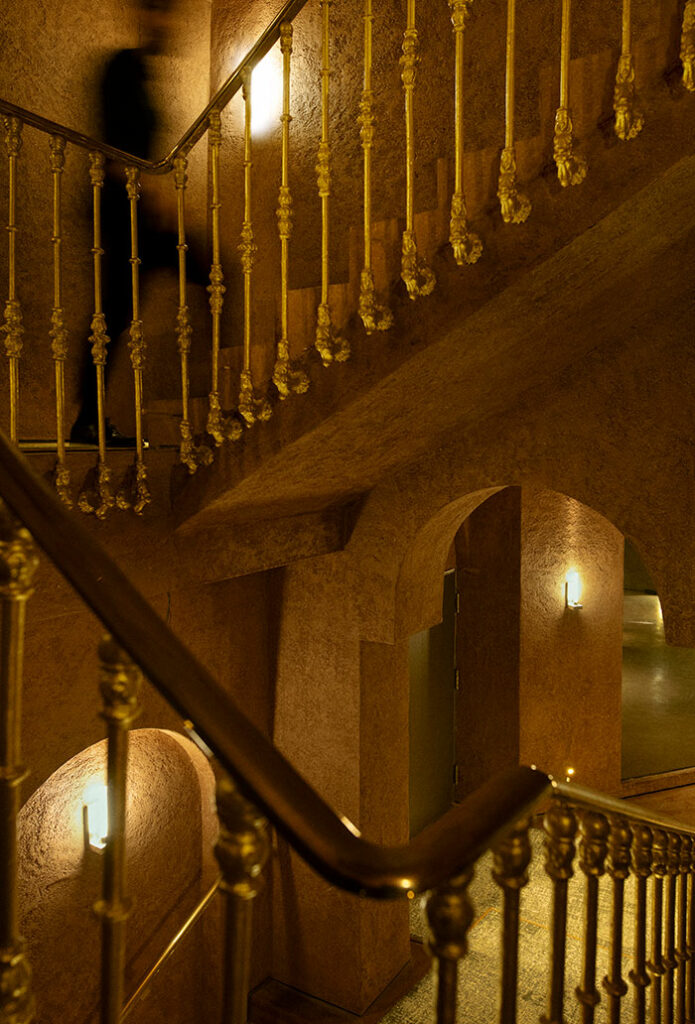 Starck is a French architect who first started working in the 1980s, famed for his monumental works and his design and interior design projects, receiving over 12 major awards throughout his professional career, including the Adex Gold Award, the German Ranking Design Award, and the Lifetime Achievement Award from Frame Magazine. He has created unique experiences worldwide, such as La Main Bleue and Les Bains-Douches in Paris, and L'Avenue at Saks in New York.
A new experience that will turn the Teatro Eslava into a space that combines tradition and the purest surrealist, authentic style that goes back to its roots, creating an elegant and enjoyable atmosphere that conveys the humility of our origins and the greatness of our present. A visual and sensory experience that envelops us in everything we do, writes a story to be told and encapsulates all our memories.
Subscribe to our newsletter and keep up to date with all our experiences. You can unsubscribe at any time.